LEAGUE OF LEGENDS 5v5
LEAGUE OF LEGENDS TOURNAMENT
Saturday 28.11.2020 – SINGLE ELIMINATION
Tournament start time : 12:00
Sunday 29.11.2020 – ½ and Finals BO3
Tournament start time 12:00
TOURNAMENT INFO :
Attendance on the Discord channel IGN – Games.Con online (ex IGN lockdown) is MANDATORY!
https://discord.gg/d5UMFxz
PARTICIPATION FEE PER TEAM IS 1000 DIN.
(The participation fee should be paid to the giro account)
Fill in the payment form according to the image !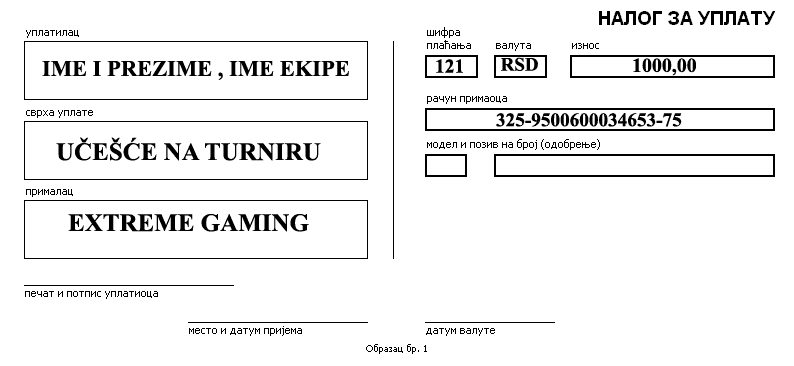 TOURNAMENT RULES ARE :
Type: 5 vs 5
Server: EUNE
-Location: Online
The tournament winner is required to get in touch with the tournament Admin in order to give the required personal information to be used for receiving the prize.
The organizer can change the tournament rules as well as the tournament time at any given moment.
Distribution of the prizes will take place 30 to 90 days starting from the day of winning the said prize.