Stumble guys tournament at Games.con!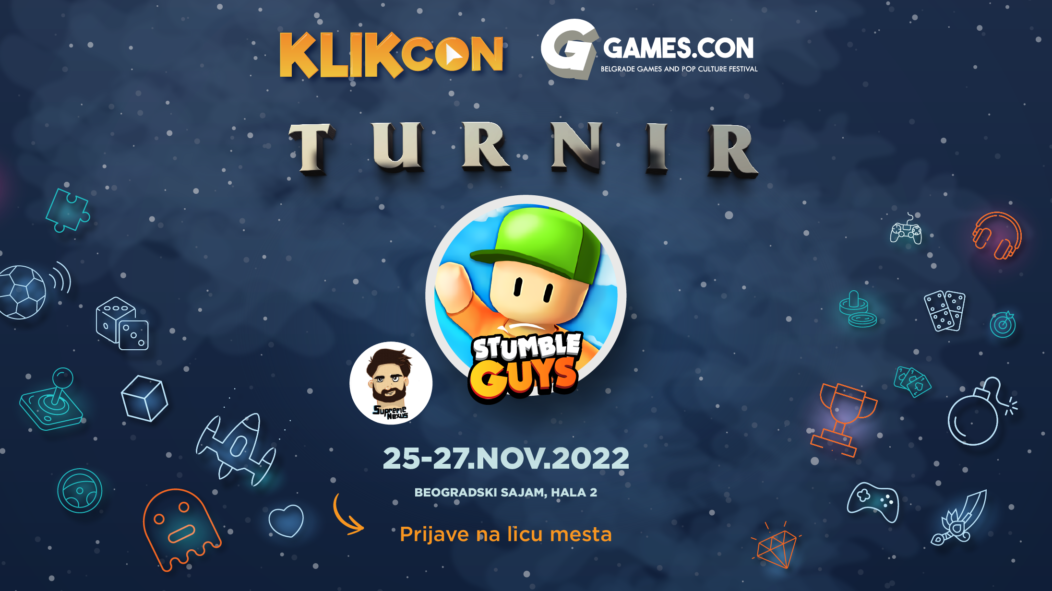 The most popular game at the most popular gaming festival!

From 25th to 27th of November, 2022 at the Belgrade fair, Hall 2!

You're bragging that you're the best at STUMBLE GUYS? You know a lot of tricks on ICY HEIGHTS?

You'll need to prove yourself at the biggest gaming and pop culture festival in the region.
All three days we'll be hanging out with @supremenexus while playing the most popular game Stumble Guys.

We'll be organizing a couple of small tournaments each day for the Games.con visitors.

We guarantee great fun, and the only thing you have to do is get your tickets in time!